Training – today, work – tomorrow, success – always!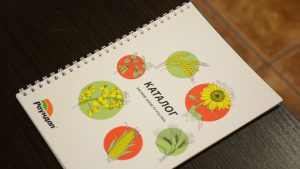 From February 11th till February 15th, in Lubny, partners of GrainAlliance (Baryshivska Grain Company) – representatives of seed companies, plant protection products and mineral fertilizers- conducted series of training seminars. 24 agronomists from different structural divisions of Baryshivska grain company actively participated. Seminars were held by the leading companies BASF, Euralis, Bayer, PioneerCorteva, Syngenta etc. The major attention of the participants was concentrated on the main goods of sowing material, plant protection products, and a lot of questions regarding the novelties in the market, their technical characteristics and methods of application were discussed.
For example, representatives of BayerCropScience talked about the features of various Dekalb hybrids and chemical corn protection products.
– Our company BayerCropScience has been cooperating with Baryshivska Grain Company for 9 years. We have friendly relations and constantly exchange information. In this year's training, our specialists have prepared interesting presentations on hybrids and products, so that the company can use them in a proper way and receive even a higher yield. We hope for further fruitful cooperation, – said Roman Korduban, the key partners manager of the Bayer company.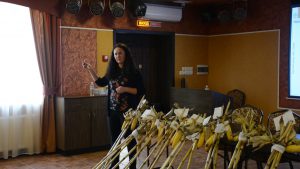 Besides, the impact of various factors on the growth of maize and its peculiarities were discussed at the seminar. In addition, they considered a unique digital platform called "ClimateFieldView" for precision agriculture.
– This is a "live" communication with product manufacturers, сo-workers, with whom we exchange thoughts and share our achievements. Moreover, we learn about the peculiarities of the use of both сhemicals and new cereal varieties, which may substitute the current ones in the near future. And all above mentioned gives us our agronomic experience, "-said Andriy Yushchenko, an agronomist in Kyiv region.