The First Donau Soja Buyers Mission to Ukraine took place in Kyiv on May 15-16.
On May 15-16 at the Hotel InterContinental Kyiv, representatives of 9 international companies, interested in the non-GMO soybean production in Ukraine, gathered together with the representatives of 15 Ukrainian leading companies engaged in high-quality soybean production, in order to establish business contacts and share the experience.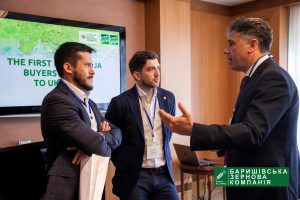 – Today, the consumers globally pay much attention to the quality of the food products, the technological processes involved in its production. Therefore, the production of high-quality non-GMO soybeans is one of the most acute issues worldwide. We have a lot of discussion platforms in Europe on this subject. The platforms are the Swiss Soy Network, the UK Round table, the Swedish Soy Dialogue, the Dutch Soy Group and the Amsterdam Declaration Partnership.
The Donau Soja Association, actively unites the interests of the European buyers for the obtain of high-quality products. And therefore, Ukraine may be an interesting supplier, thanks to its high potential in the soya business, as in 2018 we already had more than 253 thousand tons of soybeans certified, according to the Donau Soja standards, – Susanne Fromwald, Director of Standard and Value Chain Development of Donau Soja, explained during the event.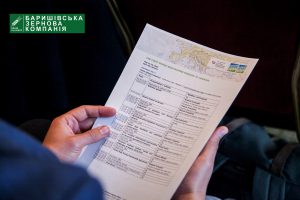 Meanwhile, Ukrainian producers already have experience in international cooperation in the field of soybean supplies. Thus, the Baryshivka Grain Company Grain Alliance has shipped its soybeans not only to EU, but also to Japan, a country well-known for its high standards of living and rich consumer culture.
– We supply soybeans to Japan. Whereas, we agreed on soybean supply after the personal verification by the buyers of all soybean production stages – from sowing to final products. Also, our calibration plant in the Baryshivka town, which processes soybeans according to modern technologies and has Japanese equipment, contributed much to the decision making process.
In general, the cultivation of high-quality GMO free soybeans is a fundamental position of the Baryshivka Grain Company Grain Alliance. Since 2015, we have been a member of the Donau Soja Association, and we work together on the soybean market development, – says the Chief Commercial Officer of Grain Alliance Tahir Musayev.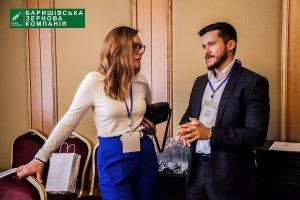 On the second day of the Buyers Mission, the participants had an opportunity to visit the effective port terminals "TIS" and "MV Cargo" in the Odesa region, as well as the modern extraction plant "AdamPolSoya" in the Khmelnytskyi region.