Grain sowing campaign has started in Baryshivska Grain Company.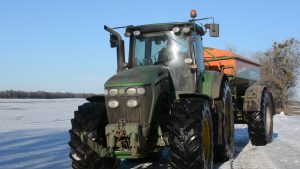 This year, the complex of spring-field work at the Grain Alliance (Baryshivska Grain Company) has begun with the soil fertilization. Spring has come soon enough, in the middle of February the snow began to melt quickly in the fields. On February 16, some combines were able to start working in the fields in the Kiev region. The soil is moist enough as there was a good amount of rainfalls during autumn and winter. It is worth mentioning that this year's work in the field started earlier in comparison with the previous year. Last year winter wheat fertilization began in late March and early April.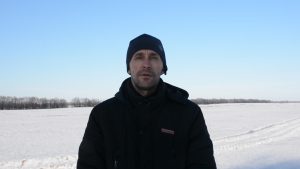 -As soon as the snow cover was minimum in the fields of the Semenivka section in the Kyiv region, the superphosphate ammonium nitrogen phosphate mineral fertilizers were applied in the area for corn sowing. As at February 19, an area of ​​270 hectares was processed. Later it is planned to add mineral nitrogen fertilizers to soybeans and corn fields, – said Andriy Yushchenko, an agronomist in Kyiv region.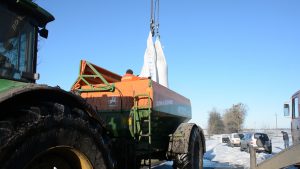 The AMAZON ZG-TS 8200 bulk fertilizer spreader, which was purchased last year, is working in the fields. The Spreader is characterized by a high uniformity of mineral fertilizers distribution," – mentioned the agronomist.