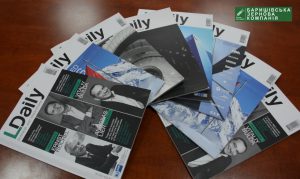 How can Ukraine successfully combine effective business with social responsibility? Is the latest technology in agro-industrial production a tribute to fashion or a need? How will the land market in Ukraine affect the development of agricultural production? These are just some of the questions that journalists ask the CEO of Baryshivska Grain Company Grain Alliance Yevgeniy Radovenyuk during numerous interviews. The peculiarities of the development of agribusiness with 100% of foreign investments in Ukraine were also discussed during the communication of the company's general director with journalists of the authoritative business publication LDaily. Innovative approaches to leadership in agribusiness were one of the topics that were of particular interest to the guests of the company.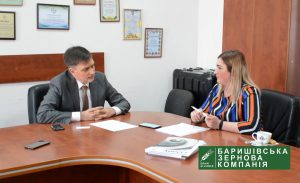 – In our opinion, European approaches concern not only technology or production mechanisms. The basis of our moving forward is people. Therefore, along with technical re-equipment, the use of biofuels in the elevator industry, we are making great efforts for the development of workers. Representatives of Baryshivska Grain Company regularly go on study trips to various companies in Europe and America. We strive to show our people the culture of other countries, their opportunities and approaches. Besides, the company has provided free English language courses for its workers. This is another key that opens up new opportunities for our employees,"-said Yevgeniy Radovenyuk, the CEO of Baryshivska Grain Company.
Read more about the achievements of Baryshivska Grain Company, social projects and the development of the production base in the interview on printed pages of LDaily and on its website www. ldaily.ua.